ELIZABETHTOWN, Pa. – Recently, Tad Renner and Lisa Rosenberger were promoted to new roles with The High Center at Elizabethtown College.
In the newly created role of Senior Managing Director, Renner will be responsible for directing the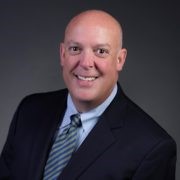 overall operations of The High Center, including the continued growth of peer groups for member companies. Renner joined The High Center in November of 2017 after successfully transitioning his family business. He and his wife, Mary, have three adult children and reside in Lancaster.
Lisa Rosenberger was promoted to the newly created role of Program & Member Development Manager. In her new role, Rosenberger will oversee all aspects of The High Center's programs and assist members with navigating The High Center's three core services: peer groups, ownership, exit planning surveys, and the Speaker Series events including the Annual Business Forum. Rosenberger began working in Human Resources with Elizabethtown College in 2007 and has been with The High Center since 2012. Rosenberger currently serves as Chair of the Nurture Commission at Elizabethtown Church of the Brethren. She and her husband, Jeff, have three adult children and reside in Elizabethtown.
Scott Burky has been named Managing Director-New Markets with The High Center at Elizabethtown College. He will focus on growing membership in the Lehigh Valley and Berks County market areas. Burky started with The High Center on Jan. 18.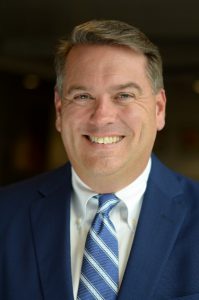 Prior to joining the College, he was President of Burky Training and Consulting, LLC and previously served as Chief Operations Officer for Rhoads Energy Corporation, a second-generation, family-owned company with offices in four counties in southeastern Pennsylvania.  He also has held executive leadership positions in the non-profit, telecommunications, and banking sectors.
Burky graduated from The Pennsylvania State University with a bachelor's degree in Pre-law and completed his Master's of Business Administration with Elizabethtown College.
He serves on the Penn State Health St. Joseph's Foundation Board in Berks County, is currently President of the Lititz Library Board of Trustees, has served on the Board and committees for the United Way of Lancaster County, and served on the Leadership Team for the Leukemia and Lymphoma Society's Students of the Year program. He and his wife, Kay, live in Lititz.
# # #
The High Center, located at Elizabethtown College, in historic Lancaster County, Pennsylvania, is one of the oldest and largest family business centers in the country. Founded in 1995, The High Center offers family-owned and privately-held companies confidential executive peer groups, educational seminars with acclaimed business experts, and other business tools focused on legacy building. Learn more: thehighcenter.com.