Alumnus Niko Antonellos '13 recently earned a Preliminary Accreditation from the Behavioral Health Center of Excellence (BHCOE) for his business, Sidekicks Support Services, which he began during his time as a student at Elizabethtown College. The accreditation recognizes Sidekicks as a behavioral service provider dedicated to continuous improvement in applied behavior analysis.
Antonellos, who received a degree in Business Administration with a concentration in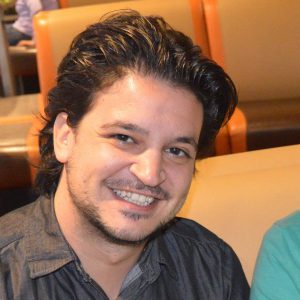 Entrepreneurship, first formed the idea for Sidekicks Support Services for an assignment in Associate Professor of Entrepreneurship and Management Petru Sandu's entrepreneurship class. After he and his classmates pitched their ideas, the students voted on their favorite business plans. When the entire class raised their hand to vote for Sidekicks, Antonellos knew it could grow into something more.
Sidekicks Support Services provides personalized, consistent, and comprehensive one-on-one support services for individuals with disabilities and their families. Their main goal is to enable individuals to achieve goals, overcome daily obstacles, enhance social skills, and obtain greater independence. The company provides services for individuals ages four and older, including ABA Therapy, Speech Therapy, Individual Support Services, and Direct Support Services.
"At the forefront of our mind, we want to provide quality services that help people grow, whether it's socially, independently, academically, or behaviorally," said Antonellos.
Receiving the BHCOE Accreditation is a significant accomplishment for Antonellos and his business, as it recognizes Sidekicks as a behavioral health provider that excels in the areas of clinical quality, staff qualifications, and promote systems that enhance these areas.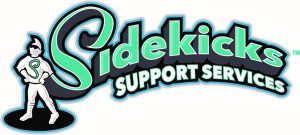 "We're one of a handful of providers in the state of New Jersey who have that [accreditation]," Antonellos said, "and it's really a great benchmark to show that we are committed to quality services and committed to onboarding our families in a quality manner."
Antonellos is grateful for the encouragement, support, and advice he received from professors in the Business, Occupational Therapy, and Spanish departments, both while starting his business at Etown and after he graduated. After he developed the idea for Sidekicks in Sandu's class during his senior year, Sandu continued to be a mentor for Antonellos. They continue to stay in touch to this day.
"I owe a lot of our success to him," Antonellos said. "He really showed me the way."
During his time at Etown, Antonellos took advantage of all the resources he could find. He said attending lectures and listening to other entrepreneurs sparked his interest in pursuing entrepreneurship as a career. His biggest advice for current students is to do the same.
"Utilize what you have at your fingertips at Etown," he said. "Do what scares you. Get over your fears, talk to people, get outside of the box. You're going to thank yourself for it, and you're going to feel like a stronger person."
For more information about Sidekicks Support Services, you can visit https://www.sidekickssupport.com/